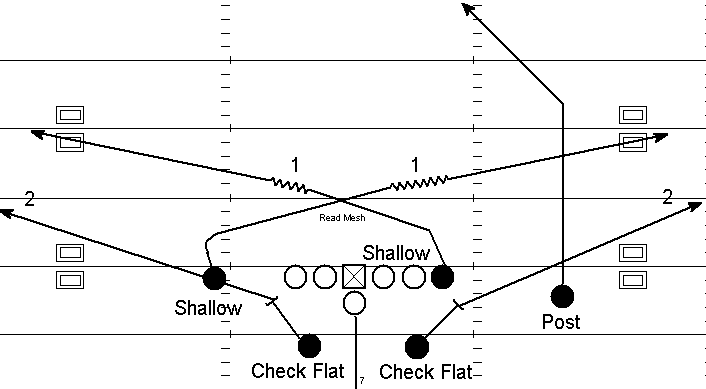 Do you have trouble against teams that run man to man? Do you have too many concepts passing concepts? Would you like to always be right when you call a passing play?
If you answered yes to any of these questions then this is the podcast for you.  I believe the Air Raid Mesh Concept is the one pass concept that every offense should run.
Why? It is the simplest route that can give you the most bang for your buck.
The Air Raid Mesh concept can run out of any formation, has answers for man or zone defenses, and can easily be adapted by tagging certain players.
You'll learn from this episode:
Thanks for Listening!
To share your thoughts:
To help out the show:
Show Notes: