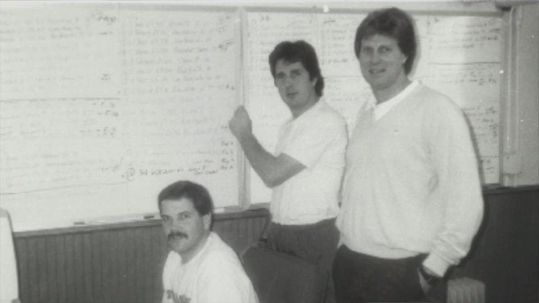 Did you watch the Rose Bowl Classic Oklahoma versus Georgia last night? Did you see how fast Oklahoma's Air Raid attack moved the ball up and down the field? Do you wonder what plays Oklahoma's Air Raid attack ran?
Today's episode of Talking Football with Coach McKie has you covered. I interview Coach Drew Piscopo about the Air Raid attack. Couple of things I learned from the interview:
How to signal plays in with only two hand gestures.
How to practice and become great at the Four Vertical route.
How Mike Leach's Air Raid differs from Hal Mumme's Air Raid.
How Oklahoma uses the run more in the Air Raid.
These are only a couple of things we talk about in this podcast. We also talk about tempo and when you should mash the gas and when you should slow down.The podcast can be useful for the bettors who plan to bet on football matches as it will give you a huge insight into the game. Betting on football is popular in many countries like Switzerland. However, you have to choose a reliable platform for betting if you wish to have a safe betting experience. Read the wettanbieter schweiz blog to find the best betting providers in Switzerland.
Hope you coaches enjoy this one as much as I do.
You can get in touch with Coach Piscopo here.
Show Notes:
Free Air Raid eBook: http://www.airraiddrills.com
YouTube: https://www.youtube.com/CoachMcKie
Twitter: https://twitter.com/CoachMckieJr
Subscribe, Rate, and Review on iTunes: https://itunes.apple.com/us/podcast/talking-football-with-coach-mckie/id1329567772?mt=2
Subscribe, Rate, and Review on Stitcher:
http://stitcher.com/s?fid=162067&refid=stpr
Please subscribe, rate, and leave a review. Until next time coaches, let's continue to Master the Spread, Score Points, and Have Fun!